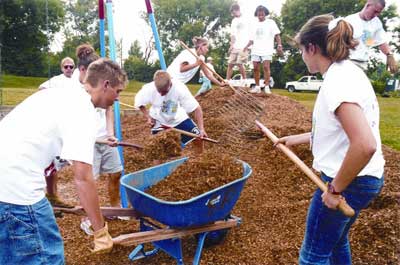 The Community Services Department acts as a catalyst for community coordination to bring about changes in our communities thereby improving the lives of the families we serve.  Many of the clients that we serve are initially introduced to other agency services through the Community Services Department.  These services include:
Intake, Assessment, Referral & Follow-Up
Families are guided through the process of finding essential resources by identifying their needs.
Family Support
Individuals seeking one-on-one assistance meet with a trained case manager, once per week, to develop plans to eliminate barriers caused by poverty and achieve educational and employment goals.
Life Improvement Family Training Workshops (LIFT)
Participants are taught valuable life skills such as:  Budgeting, Home Energy Conservation, Personal Health & Wellness, Computer Literacy, CPR/First Aid, Employment Training, and much more.  Completing workshops earns a participant a stipend of $10 to $20.   Depending upon the length of the workshop, lunch may be provided.
School Readiness Events
School Readiness Events support families by providing free health screenings, informational booths, fun/educational activities, back packs and school supplies to struggling households with school-aged children.
Free Tax Preparation and Electronic Filing
Low to moderate income households who file federal/state income taxes or elderly, disabled or disabled veterans who qualify for Missouri Property Tax or Certification of Rent credits can receive free assistance. https://www.myfreetaxes.com/
Dollar Help / Dollar More
In certain counties, eligible households may qualify for emergency heating assistance.  Such programs are made possible by Laclede Gas, Ameren UE and United Way 211 of St. Louis.