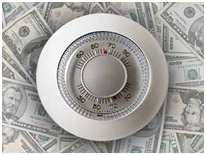 EA is designed to provide financial assistance to help pay primary fuel source heating bills for Missourians during the months of October through March. Eligibility requirements for EA are based on income, family size, available resources and responsibility for payment of home heating costs.

Energy Crisis Assistance

Additionally, eligible households can receive heating and cooling assistance for verifiable crisis situations. Energy Crisis Intervention Program (ECIP) funds can be used to prevent or restore disconnected service, assist with emergency repairs and furnace replacements and even purchase wood stoves and air conditioners. Based upon funding, Winter ECIP is available from November through May and Summer ECIP is available from June through September.
Who is Eligible?

All applicants must be income eligible (see Income Chart to right). In addition to income eligibility; households must be responsible for paying home heating costs, be U.S. citizens, or aliens legally admitted for permanent residence and not have available resources in excess of $3,000.
How Do I Apply?
You can click here for an Application(English); (Spanish) or applications can be mailed to you or can be completed at the SCMCAA Outreach Center in your county. If you are determined eligible, you are automatically eligible for Energy Crisis assistance as long you have not changed your address or primary fuel source provider.

What Documentation Do I Need?
Turn in a completed LIHEAP Application (signed and dated)
Social Security cards for all household members
Proof of Income for prior month of date stamped application (unless household is an active Food Stamp case)
Primary heating bill with active account (Shut-off notice for additional ECIP if eligible)
Maximum Monthly Income Limits

 

HH Size

 

Income Limits
1
$1,324
2
$1,792
3
$2,260
4
$2,728
5
$3,196
6
$3,664
7
$4,132
8
$4,600
How Can I Learn More About Energy Assistance?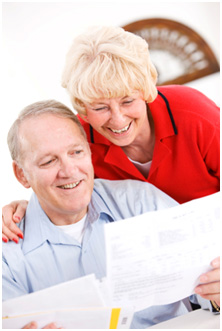 -Click Here  for an Energy Assistance brochure to learn more
 about Missouri's Low-Income Home Energy Assistance
 Program (LIHEAP)
 -Click Here  for contact information about other LIHEAP
 Providers throughout the state of Missouri
Completed Applications can be mailed to:
SCMCAA
P.O. Box 6
Winona, MO 65588
The pie chart shows the aggregate statewide data, and the bar graph shows an agency-by-agency comparison for the state of Missouri. 
SCMCAA 5 Year Pie Chart FFY11-FFY15
Statewide 5 Year Pie Chart FFY11-FFY15
Bar Graph of Agencies FFY11-FFY15 (Client ECIP Participation)